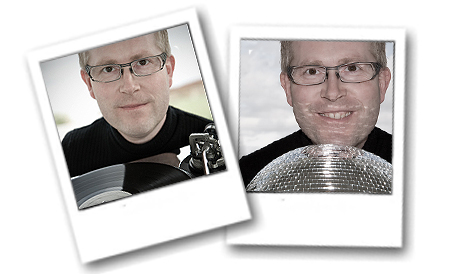 About DJ Mads
The merry turntable tumbler, DJ Mads, spreads dancing joy with his licentious pop music of the 80s.
DJ Mads has a massive music collection – from the rocking 50s to modern days sound blasting super hits. However, DJ Mads is an undisputed product of the glitzy 80s with it's cheesy synthesizers and plastic-like drum machines. He's a child of the Disco Demolition Night and the resurrection of dance music. He's the apostle of synthpop, new wave and Euro-Disco. He's god's gift to ballroom notoriety. He is, in terms of the time, a sultan of swing!
From the snow covered mountains in Norway to the sunny olive groves in Sicily, DJ Mads makes people swing and sway to his dance insistent tones of the 80s.